Looking for an easy DIY gift for your loved ones this year? Try making these shower melts!
Shower melts (sometimes called shower bombs, or shower steamers) are great ways to implement aromatherapy daily. To use, just drop a melt near the drain when you take a shower... that's it! They're made up of baking soda (or corn starch), water, and essential oils, so they melt in the heat of the shower and the essential oils diffuse into the air.
You can use any combination of oils you like (or one of our blends)-- For this batch I used Bandit's Blend and added some Tangerine for a bit more citrus kick! I've also made them with only our Eucalymint blend and they were great!

• About 1 cup of baking soda (or corn starch)
• Essential oils (I used Bandit's Blend and Tangerine)
• Water
• Silicone molds (optional)
*keep in mind that since you're using essential oils you may find that the scent will linger in your silicone mold

Add your baking soda or corn starch to a glass, metal, or ceramic bowl.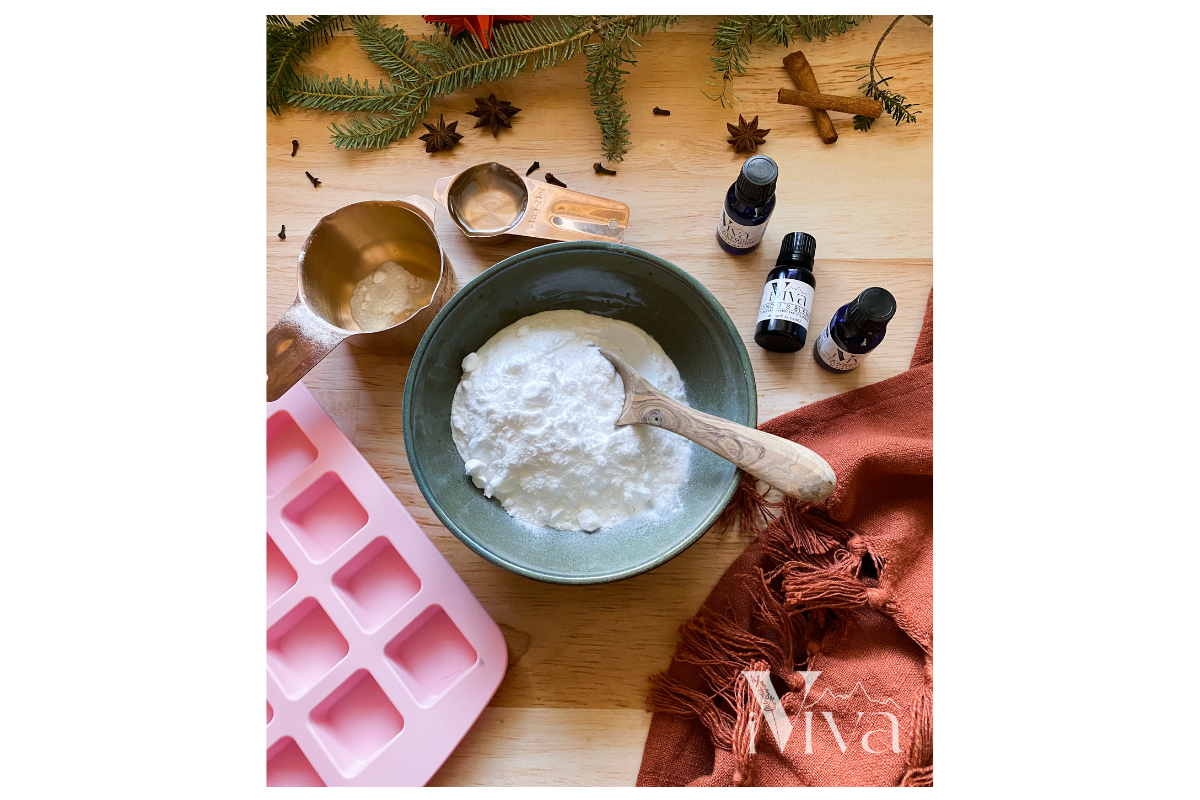 Add your oils-- I added 20 drops each of Bandit's Blend and Tangerine because I like them potent! You can decide how strong you'd like yours... you may prefer fewer drops.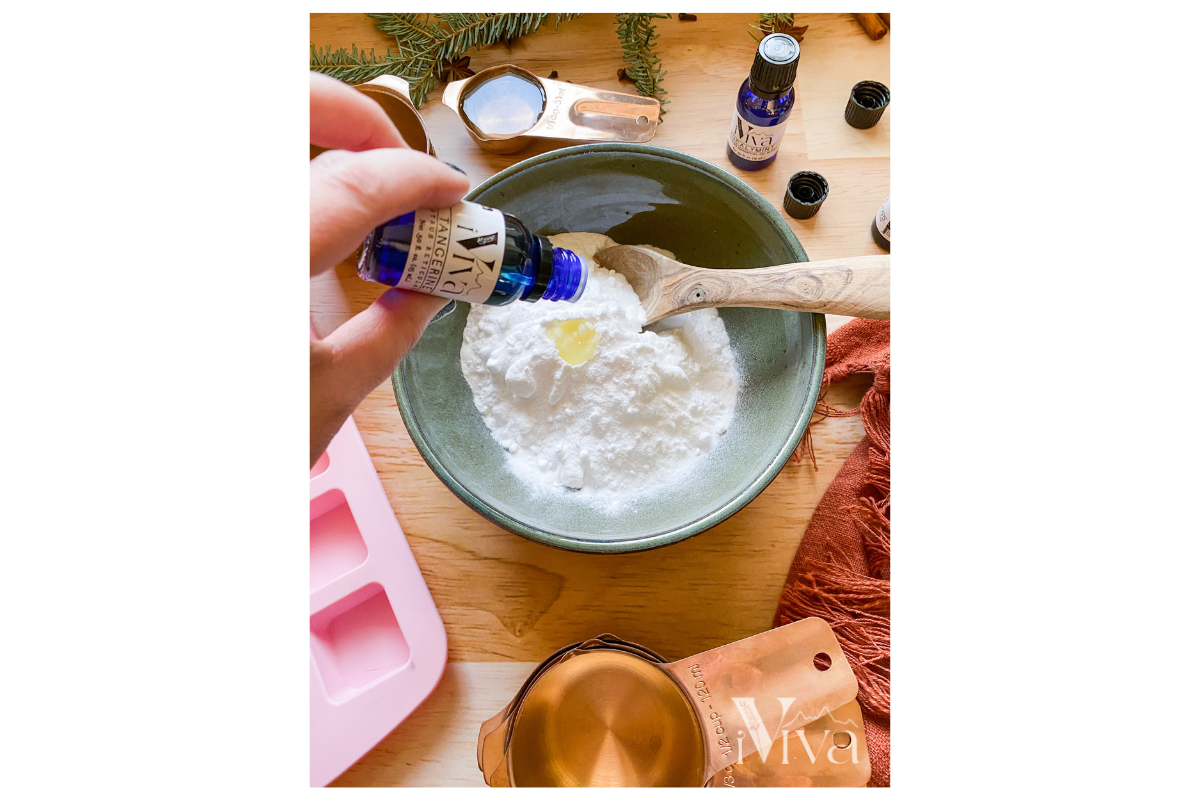 Add water, a tablespoon or two at a time, until you have a thick paste.
I added water until I could mold it into the bowl of my spoon and it would keep its shape. I ended up needing 1/4 cup of water.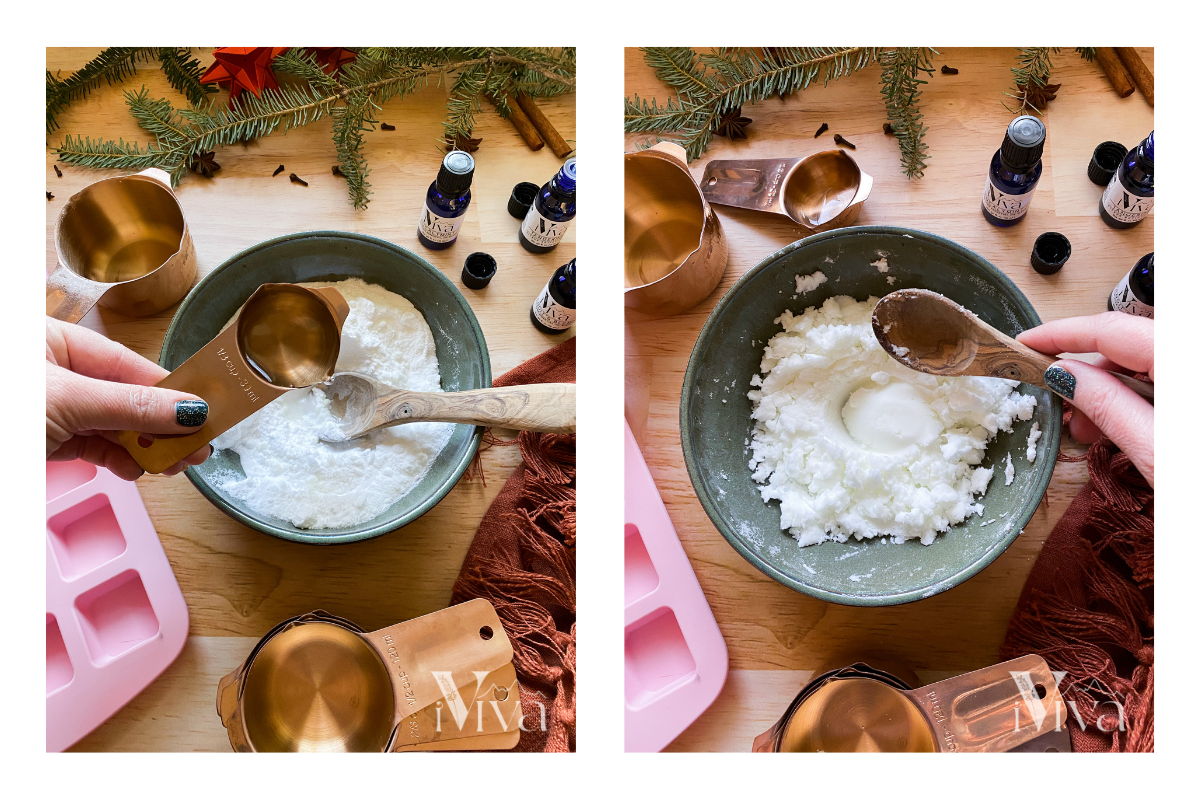 Spoon the mixture into the silicone molds. You can use whatever shape mold you'd like!
Or- if you don't have any silicone molds you can just scoop up a tablespoon or so of the mixture and roll it into a ball, then repeat until all of the mixture is rolled into balls.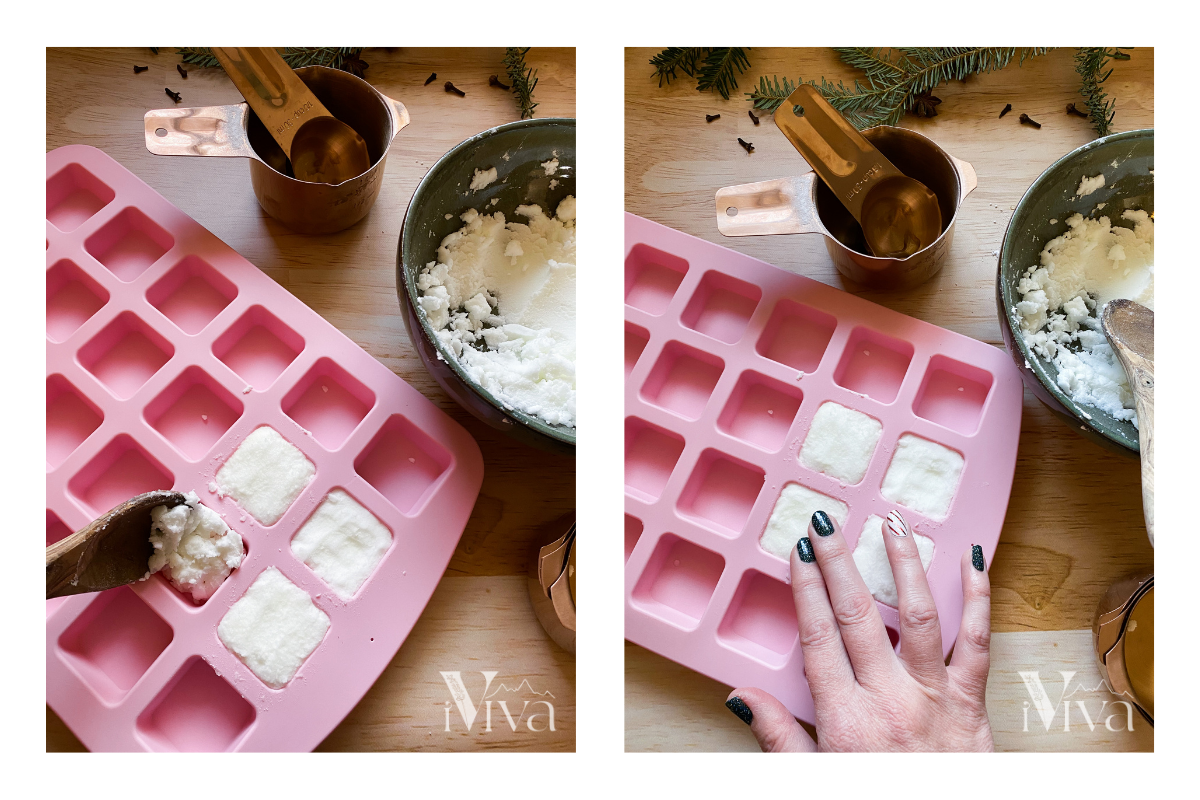 Once all of your mixture is in the mold, just stick them in the freezer to dry them out and firm them up!
Leave them in the freezer for about an hour, then take them out, remove them from their molds, and plop them into a decorative jar and they're ready to gift!